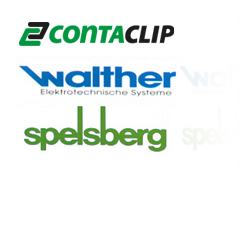 欣願企業(香港)有限公司之團隊在香港業界服務超過二十多年, 當中一直致力為中、港、澳各地客戶提供優質銷售及完善服務保證。

我司主要銷售歐洲進口的電工配件, 產品包括 : "Conta-Clip(安得牌)"接線端子, "Walther"工業接線頭, "Spelsberg"多用途電箱, "Profilati" 路軌等等。

以上產品更曾用於本港多項大型基建工程上。 產品繁多,恕未能盡錄, 如有任何查詢,歡迎致電、傳真或電郵給我們。

Glad Heart Enterprises (HK) Ltd team members have been providing high quality sale and services in China, Hong Kong and Macau for over than 20 years.
We distribute a wide range of products and tools from Europe including: 'Conta-Clip'-terminal block, 'Walther'-Procon heavy duty connector, 'Spelsberg' – plastic junction box, 'Profilati'-mounting rail and etc.
The above products were used in many large construction projects. Should you have any queries, please contact us for more information.


地址 :
香港觀塘開源道60號駱駝漆工業大廈三期4樓G室
Address :
Unit G, 4/F., Camelpaint Bldg Block III, 60 Hoi Yuen Road, Kwun Tong, Kowloon, Hong Kong
電話
Tel no :
(852) 2699 8753, (852) 2688 6688
傳真
Fax no :
(852) 2699 8539
電子郵箱
E-mail address :
info@gladheart.com.hk